Change the Polarization to SemiVector TE.
In the Simulation Parameters dialog box, Global Data tab, edit the Wavelength from 1.30 to 1.65, and then re-calculate the modal indices.
Compare the results to the modal indices generated with the Finite Difference Method of OptiFiber shown in Table 11.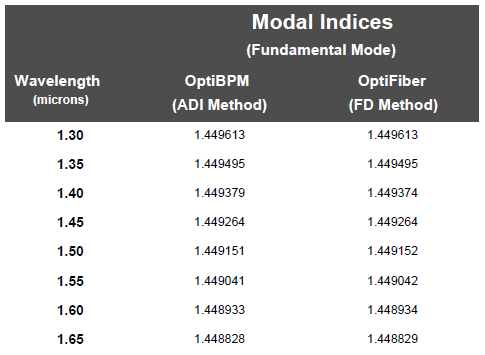 Table 11: Comparison of Modal Indices for SMF-28: OptiBPM vs OptiFiber
These results agree well.