February 7, 2022 at 2:41 pm
#70399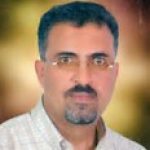 Dear Sanjiv,
There are examples in OptiSystem Example Library (C:\Users\aatieh\Documents\OptiSystem 18.0 Samples\Software interworking\OptiGrating) on OptiGrating component in OptiSystem.
The most important thing is to make sure that the loaded data into the component, which is generated by OptiGrating matches the format described in the datasheet of the component.
please email me at ahmad.atieh@optiwave.com if you need more information.
Regards,
Ahmad