March 9, 2021 at 7:40 am
#69039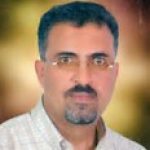 Dear Sushmita,
As discussed by emails, there are many issues with your setup.
1. You are using wrong wavelengths in the MUX components.
2. You are using different wavelength at input of the idea Mux. Why?
3. Number of leading and trailing zeros should be 0 in PRBS.
4. You can setup the sequence length to 4 bits and view easier the output.
It would be easier to provide a published reference that you'd like to reproduce its results.
Regards,
Ahmad