March 1, 2021 at 10:53 am
#68999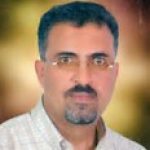 Dear Shen,
The issue here, it is too difficult to get stable pulses in passive mode-locking. There is a huge competition between the pulses due to the fiber design, nonlinearity, flatness of the EDF, etc… If you go through the index of the visualizer and view the progress of the pulses after each propagation in the ring (sweep), you would see the competition between the pulses.
You may get stable pulse train if you have all conditions perfectly set.
Do you have a reference showing the realization of stable output? you may use the parameters in their design to simulate.
My recommendation is to use active mode-locking.
Regards,
Ahmad