September 7, 2020 at 6:04 pm
#68055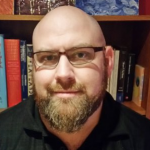 Anz,
You are going to need to be a bit more specific in regards to not accurate results. I do have some clarification questions to help us in assiting you.
What version of the product are you using?
What paper is your reference? You do not say.
OptiFDTD is a general purpose simulator for a source you simply setup the input plane and ensure it has the properties of your source. What do you mean by control pump signals, are you using nonlinear materials?
Scott