February 7, 2019 at 7:57 pm
#50477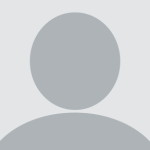 https://www.photonics.com/a63226/All-Optical_Logic_Gates_Show_Promise_for_Optical
This article is the reference I am using. I am trying to replicate what they have built, except instead of using one input waveguide, I am planning on using two with different intensities so that the waveguide with the greater intensity light is able to control the other waveguide's light using nonlinear properties. This article is also supported by the book you had referred to me, Photonic Crystals: Modeling the Flow of Light, on pages 214-218 and by the screenshot I have attached to this post which I had posted before. This screenshot is on page 197 of the book.
Here is the link to the book in case you need it:
http://ab-initio.mit.edu/book/photonic-crystals-book.pdf
Also, the transmission spectrum I have attached above is in fact for the structure with the resonator and waveguides.