January 14, 2019 at 8:56 am
#50280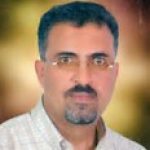 Hello,
When you need to have orthogonal pumps, you could set the field angle using the parameter "Initial phase" in the main window of the CW laser. one pump has to be 0 degree and the other 90 degrees.
The polarization controller component have the freedom to set any polarization by setting the azimuth and ellipticity parameters.
More information can be found in the datasheet of the component that you may access by clicking the "Help" button.
Regards,
Ahmad