November 28, 2015 at 8:20 am
#28183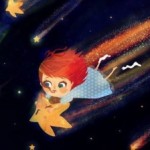 I am using Reed Solomon encoding and decoding with on off keying for underwater optical wireless communication system. Input is given using user defined bit sequence generator. When I input a 20 bit sequence directly, it showed a CIDF scheduler error and then I used the load from file option. For encoding I used matlab component. The matlab code worked when I run it separately with input given directly in matlab. But it does not work with the 'InputPort1.Sequence', which is actually the output from user defined bit sequence generator.
For decoding, I have to convert electrical signal from detector output to binary and then decode using matlab component. Is there any way to convert electrical signal to binary in Optisystem 7.0 ?
The files are attached.
Can anyone help me to fix this issues?