July 3, 2015 at 3:15 am
#22114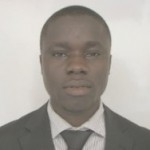 Thanks a lot Sam Sung (lolz) and Abhishek. I must commend the forum members for sharing your knowledge here. Since I joined the forum I have learnt a lot and did away with some assumptions.
I must also commend the Optiwave team (Damian and Bryan) for your superb contributions and also for motivating us with free gift despite we are learning. Your software has been so wonderful. It has saved a number of students and researchers from damaging equipment by first testing the feasibility of the experiment. In our laboratory here, our desk is almost full with all licensed versions of your software. I used it during my Masters and sometimes handle the demo class for the undergraduate students. It is quite marvellous for simulating optical communication environment. I found it quite challenging having to learn another software now to simulate my current research area 'QKD'.
Also to the senior colleagues (Ravil, Abhishek, Allesandro, Sam Sung and several others), thanks a lot for your immense contributions.