June 29, 2015 at 12:02 am
#21980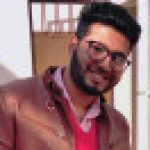 Thank you Abhishek for giving me such a great options to consider for my further studies.These will help me alot
Also thanks to Taiwo for explaining and clearing my doubts as i was not able to understand meaning of senate,now it is clear.
Ravil you are very helpful for all participants and thank you so much for your concern.I will work on these things to find good institution for further work and study.
Ajay vyas made a good point about jobs in optics and photonics,there should be a platform to guide students and professionals in the fields of optics to get good jobs.