January 20, 2015 at 7:32 am
#17264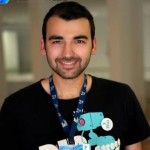 Hello,
For the previous post by me i put a 1xN Splitter Bidirectionalthat i think is the appropriate one.
Now after i have done a very simple GPON layout(Not Raman amplification) when i run the project and when i check the BER analyzers it gaves a strange graph(i think is not normal). Do i have something wrong in the project?
Also in the upstream BER analyzer i cant see any data.
Project in attach
Thanks in advance
Best Regards
Mário Dias