November 12, 2014 at 1:57 pm
#15298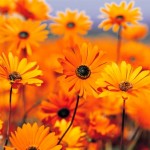 @ Joseph Jiang and siva rama krishna !
i have done the way u showed me in the pic but still project browser is inactive.
i don't know y ?
i have mark the Window 7 option on compatibility mode because i have installed opti sys 7 on window 7. i am also attaching pic of this as below.
i have also tried other options instead of window 7 like Window Xp etc for compatibility issue but still it didn't work.
kindly help me so that i can come out of this trouble.
thanks for ur kind support.
Best regards
best Wishes