OptiSPICE New Features
Version 3 of OptiSPICE now supports the ability to interact with OptiSystem 11 though a new "Configure Co-simulation" capability which includes integrated OptiSystem optical and electrical input devices and the ability to automatically build an associated OptiSPICE NetList for file association with OptiSystem's OptiSPICE NetList component. Also introduced in Version 3 are new optical components including a user-defined optical filter and an LED source.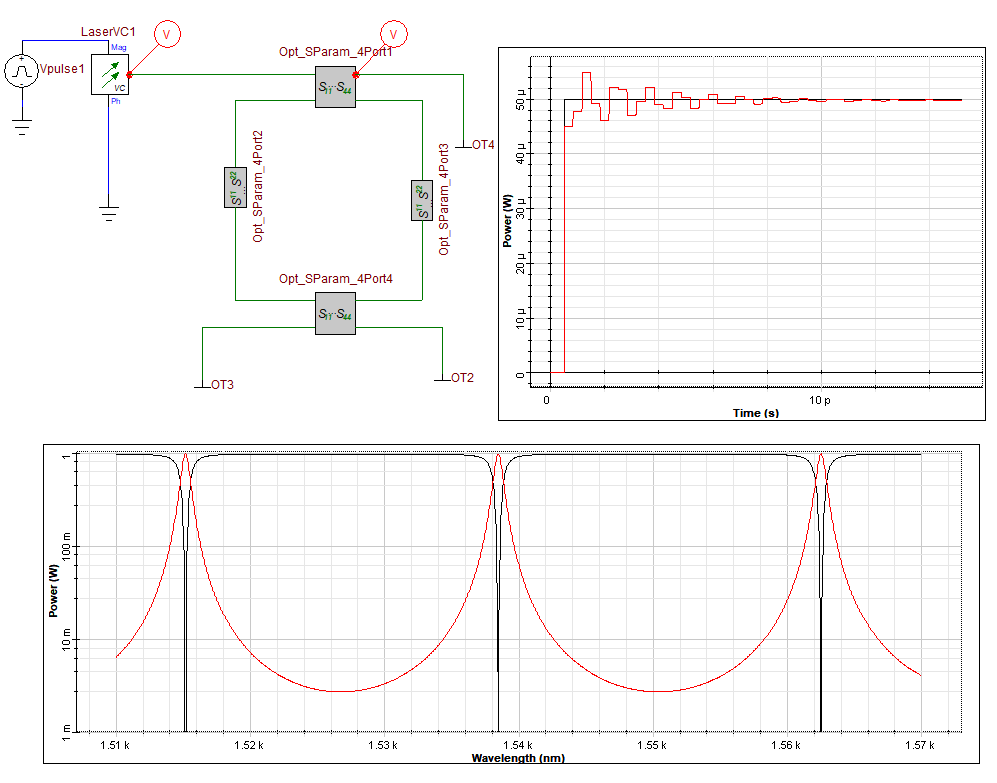 OptiSPICE 5.3 introduces several enhancements including new models and devices, improvements to the simulator performance & post processing features, and a major visualization update.