System and Amplifier Design
OptiSystem is a comprehensive software design suite that enables users to plan, test, and simulate optical links in the transmission layer of modern optical networks.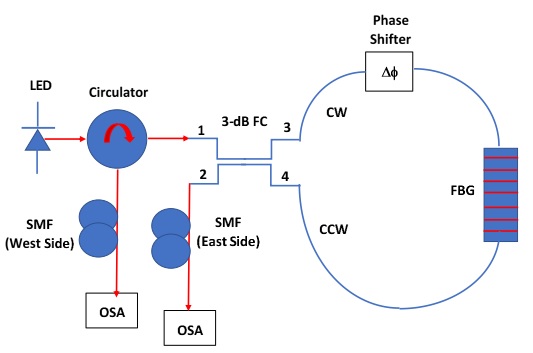 Fiber loop mirror configurations have been used in several different applications. One important application is sensing. Inserting a Fiber Bragg Grating (FBG) in the fiber loop mirror allows exploiting the switching feature of the loop mirror to enable enhanced sensing and accessing capabilities.